Records in the State Archives in Münster provide clear proof of the entrepreneurial activities of the Wehbergs through the ages, whether as independent farmers or later as a shovel and hammer-forge smith, or, since 1912, as entrepreneurs in a medium-sized company.
The Wehberg freehold estate, which is more than 1000 years old, and whose seat was around half a mile from our company, was the Lüdenscheid family home of the old Wehberg free farmers.
The oldest known member of the family is Peter von Wegeberghe, who was born around 1400 and was still alive in 1477.
In 1521 the estate was split up. Oberwehberg was a free farm owned by the farmer "Dar hoven to Wehgeberge". Niederwehberg lost its status as a freehold estate. However, it was still in the possession of the sons of the Wehberg family.
The estates were subsequently inherited within the family for several generations. Henrich and Caspar Wegeberghe were the last of the Wehberg family to cultivate the land of their ancestors.
In 1676, Oberwehberg was sold to Henrich von den Schlöten. Some descendants of the Wehberg family later settled in the neighbouring towns of Halver and Kierspe, where they worked as farmers and blacksmiths.
Records exist for:
Abel Wehberg, born in Oberwehberg in 1678, died in Kierspe in 1767
Friedrich Adolph Wehberg, born in Haus Rahde in 1719, died in Mühlenschmidthausen in 1793
Johannes Wehberg, farmer, born in Schleipe in 1780, died in Herlinghausen in 1843
Peter Caspar Wehberg, hammer-forge smith in Hüttebruch, Kierspe, born in 1816, died in Hüttebruch in 1879
Friedrich Wehberg, born in Hüttebruch/Kierspe in 1859, died in Luedenscheid in 1932
Otto Wehberg was born in Lüdenscheid in 1900. In 1923 he joined the company Gebrüder Wehberg in Lüdenscheid, which his two older brothers Fritz and Hugo had founded in 1912. After his two brothers died early, Otto Wehberg managed the company until a few years before his death in 1983. His son Peter Otto Wehberg, born in Lüdenscheid in 1935, joined his father's company in 1957. In 1981, however, he founded his own company, Wehberg Safety GmbH, which he still heads today as managing partner.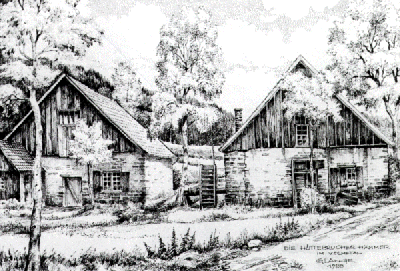 Hammerworks in Hüttebruch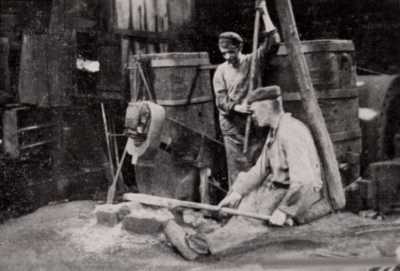 Inside the hammerworks in Hüttebruch